Rapper Tyga experienced a perfect cyclone on his birthday: he was dumped, the mother of his child fell a racy music video with his rap contender, and a judge ordered him to pay up.
Kylie Jenner and Tyga most likely broke up this Thursdaygood news for staving off the L.A. drought, horrible news for the wider Hollywood tabloid ecosystem.
The couple that set the stimulated in statutory reportedly had a sudden and nasty split just after Kylie returned from a trip-up to Australia. The fact that Kylie decided to call it quits on Tygas 26 th birthday no doubt added to the nasty nature of the fallout. According to an exclusive source, Kylie kicked Tyga to the curb after she discovered something on his computer that made it clear that he had done something wrong. Thechronicallyvague informant continued, Tyga is denying he did anything wrong.
This isn't Tygas first bout with denying tangible proof. The rapper has faced various virtual outings, from texts with his baby momma Blac Chyna to a leaked affair with transsexual porn superstar Mia Isabella. Never before has one man so insistently and so foolishly failed to change his iPhone passcode. Fans knew that something was up when the entire Kardashian Klan konspicuouslyfailed to post on Tygas social media accounts for his birthday. When you cant even get Rob to throw you a HBD, you know its over.
Tygas no good, very bad 26 th birthday was rounded out with a not-so-sneak diss from rapper Future and Tygas ex Blac Chyna. While Blac Chyna and Future's new relationship is already reportedly on the rocks, the duo set their couples bickers aside to focus on what really matters: ruiningTygas 26 th birthday. To that objective, Future celebrated Tygas birth with the release of his new video, Rich$ ex, starring the mother of Tygas child in some very non-maternal positions. The carefully-planned present is essentiallythemusic video equivalent of a dick in a box, complete withpartialnudity, tongue wrestling, and a whole lot of ass shots. In other words, its prime material for Tygas inevitable, self-pitying breakup playlist.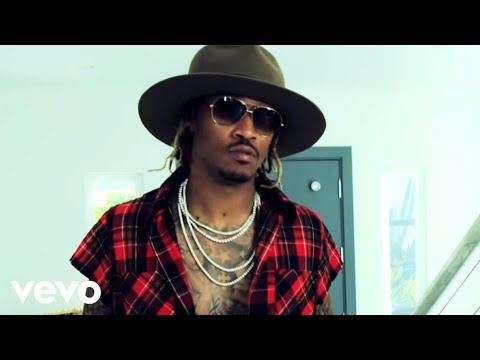 Read more: www.thedailybeast.com