The ex-England rugby player is a full-on professional sportsman again but, he tells Donald McRae, his new life in mixed martial arts is a test like no other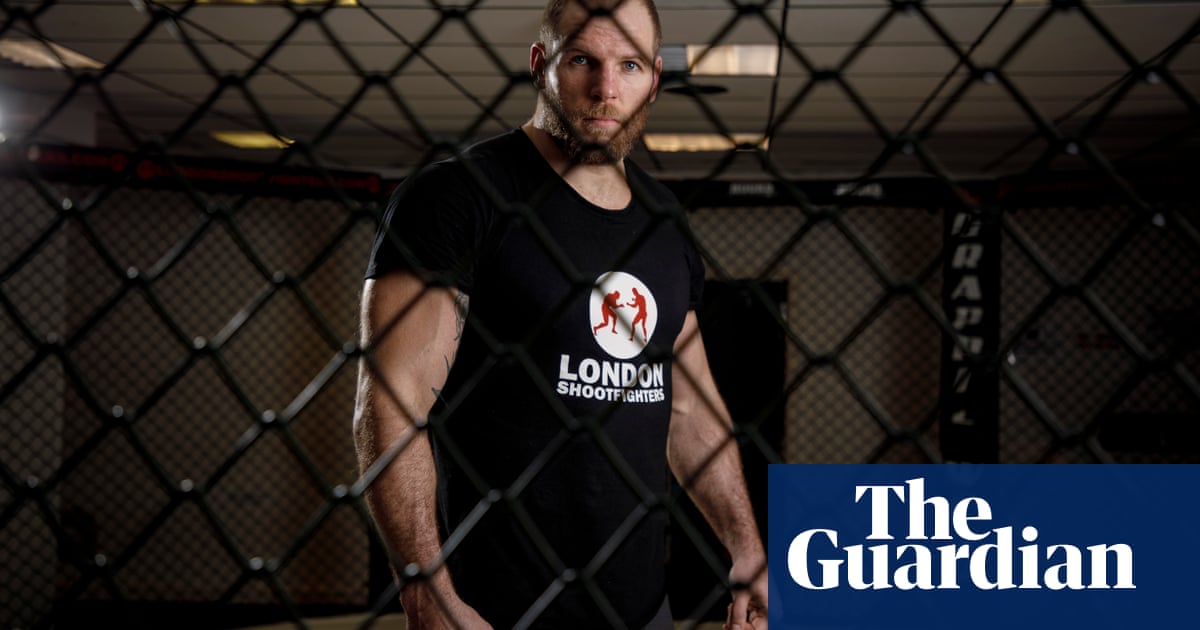 I'm in the dungeon in Wembley five times a week, training with fighters, and there is no let-up ," James Haskell says as he explains his transition from being an England rugby player who won 77 caps to the far darker and more dangerous world of mixed martial arts. Haskell has also recently become a reality television celebrity, since his appearance in the jungle, but the seriousness of trying to learn how to fight now devours his massive frame. It is just as well because, in the next few days, the name of his first adversary will be announced as Haskell prepares to make his MMA debut on a Bellator promotion.
" There's no' oh let's make it some showbiz thing '," Haskell says, resting his battered arm in a sling after the other long day at the Shootfighters gym where he is working alongside established MMA fighters who are desperate to gain the kind of recognition his past career offers him." They treat me like every other fighter ," Haskell says of his coaches and gym-mates." I'm bottom of the food chain. I ran from being top dog to bottom feeder. It's an interesting place ."
We're sitting in the swankier surrounds of a members' club in Chiswick but current realities of his first fighting as a heavyweight cannot be avoided. The brutality of MMA is also never far from the surface." It's the hardest thing I've ever done ," the 34 -year-old says." It's all the hard bits of rugby and none of the let-off. Every day is intense.
" You have to go through some horrific places in training. You have to suffer some big hits. Suffer some injuries. Suffer some pain. Today I developed twice and it's an assault on everything. When you're being choked in the enclosure it's horrific, because you feel like you're drowning. Then someone tries to punch your head off. You're dealing with take-downs. Unlike boxing, the fight just begins when you're on the ground. How you land is important. How you get back on your feet and stop them choking or pummelling you is important. You've got to be thinking constantly.
" As a rugby player I got into the habit of tackling without thinking. But in MMA you've got to land the right way. You can't flop. You've got to bounce back to your feet. You've got to use your sprawl. All these things are alien to me so I'm working so hard. You go into the gym and you're already wrecked. You opposed hard again and have to go in the next day and the day after. My life is now dictated by this. I'm doing ice baths up to my neck in freezing water three times a week. I'm doing saunas and cryotherapy. I'm doing massage and physio four times a week. I'm a full-on professional sportsman again ."
Training, however, is not the same as fighting and Haskell admits:" I didn't sleep before my first sparring session on the second of January. I was very nervous. I'd done lots of rolling, wrestling, jujitsu sparring. I'd done pads and technique. But they put me in the enclosure. It's all well and good appearing a million dollars on the pads but how are you going to react when someone's trying to take your head off ?"
Read more: www.theguardian.com