americatrendy.com
It didn't take a lot of persuading to get Robert Kelly to sign on for FX's Sex&Drugs&Rock&Roll.

"I'm the drummer in a rock band?," says Kelly. "Denis Leary is writing it? It's on FX? I am f–ing in."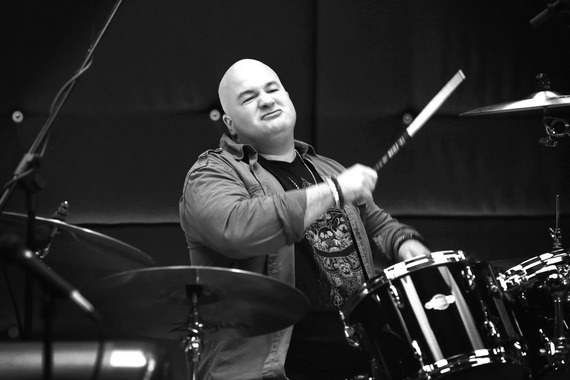 S&D&R&R returns for its second season Thursday at 10 p.m. ET, and Kelly (above) sounds confident he made the right decision.

"The show is a little different this year," he says. "It's more serialized. And this year Denis isn't writing all the episodes, so you also have other perspectives on the characters."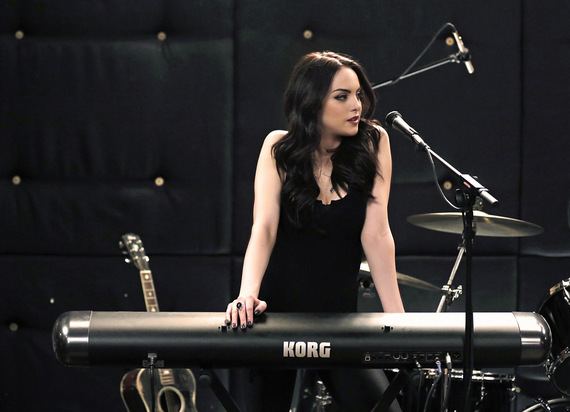 Kelly plays Bam Bam, the drummer for the Assassins, whose lead singer is Gigi (Elizabeth Gillies) (above). Twenty-five years earlier the Assassins were the Heathens, whose lead singer was Gigi's father, Johnny Rock (Leary).

The Heathens broke up just as their first album was released, because Johnny was sleeping with the wife of the lead guitarist, Flash (John Corbett). There was zero chance they'd ever reunite until Gigi showed up, giving Johnny one last shot at musical success and giving Flash a new girlfriend.

Okay, it gets messy, even when you add two comparatively sane people with bass player Rehab (John Ales) and Johnny's girlfriend Ava (Elaine Hendrix).

"It's an awesome cast," says Kelly. "I can't wait to get to makeup every day because we have such a great time. And I'll tell you, we hold nothing back with Liz and Elaine. They're right in there."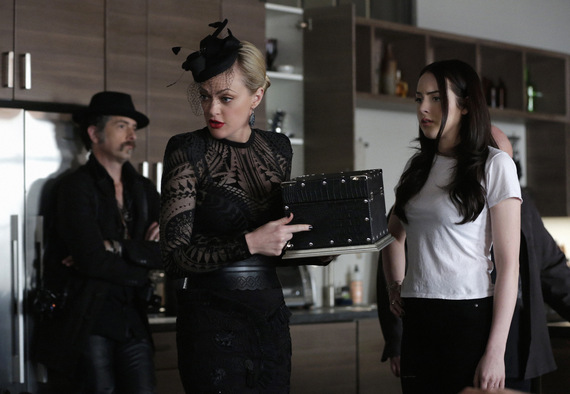 Those two women (above), Kelly adds, also have a secret thing for him.

"Out of the whole cast," he says, "they'd bang me first. Before Denis Leary, before John Corbett, they'd have sex with me."

That puts the 45-year-old Kelly in a different position from his character.

"Bam Bam never gets any sex," says Kelly. "That's my goal for the second season. To get some for Bam Bam."

Bam Bam does have a role in this dysfunctional rock 'n' roll family, and it's an odd one.

"He's somehow become the voice of reason for Johnny Rock," says Kelly. "Maybe it's because I still love him when he's driven everyone else away.

"Bam Bam wants people to get along. He's a lovable mush and he's got a huge heart. He can also talk to you all day about the dangers of drug and alcohol addiction while he's stuffing himself with food. He's like a 2-year-old. He will eat an entire box of doughnuts."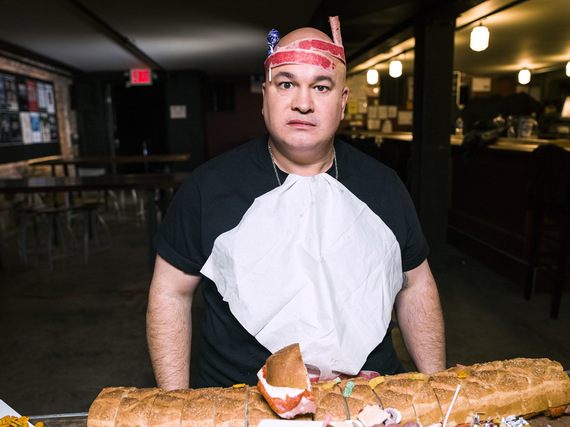 Not that Bam Bam is the only character with issues.

"Everyone has moments of clarity in some area," says Kelly. "And then they're f-ed up in 10 other areas.

"To me, that's kind of what the show is about, how rockers go through the same s— as everyone else."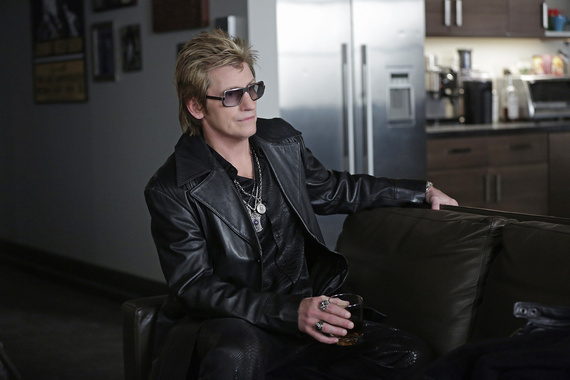 If everyone is screwed up, welcome to Denis Leary's world.

"I get along perfectly with Denis," says Kelly. "His whole language is f-you. You say hello, he says, 'F-you.' Since I'm from Boston, this makes me feel right at home. He reminds me of all my Irish uncles."

Kelly recalls one scene where "I had to play a really difficult song, and I'd only had two days to learn it. We started to play and the monitor wasn't working, so I couldn't hear it, and I messed up.

"That was the one time I really got angry on the set. I stood up and started yelling. And Denis is there saying, 'Great, that's great, just keep it up.' "

Truth is, getting worked up is what, as a comedian, he does.

"Comedy happens when you overreact," he says. "That's what standup comedy is. I'll get mad about something in the house and my wife will say, 'Calm down.' And I say that if I calm down, the paychecks stop."

So comedians are a good fit for a rock 'n' roll show.

"Every comedian wants to be a rock star," he says. "And every rock star wants to be a comedian. And the only one who does both is Dave Grohl."

Kelly does a little more on S&D&R&R than just overheat. For starters, he learned to really play the drums.

"I had always wanted to be a drummer," he says. "I used to dream of playing in front of 100,000 people. Then about 20 years ago Bill Burr, who's an amazing drummer, gave me a pair of drumsticks and told me to practice for two hours a day.

"I think I threw them away before I got home. But I so wish I'd done it. For this show, I spent two years learning to play drums, because when we do live numbers, we do them in front of a real audience."

And he immediately realized, he said, why all comedians want to be rock stars.

"After my comedy show, middle-aged couples will come up and say they liked it," he says. "After rock shows, the people who come up are single chicks."

You see the appeal here.

But all he really needs, Kelly says, is the view he gets on the stage.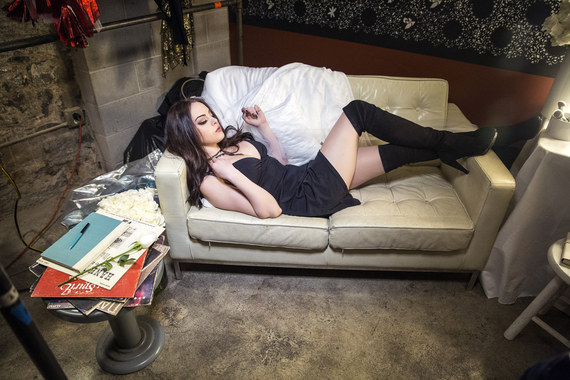 "I'm so happy the Heathens became the Assassins," he says. "I'd so much rather be looking at Gigi than staring at Leary's skinny ass."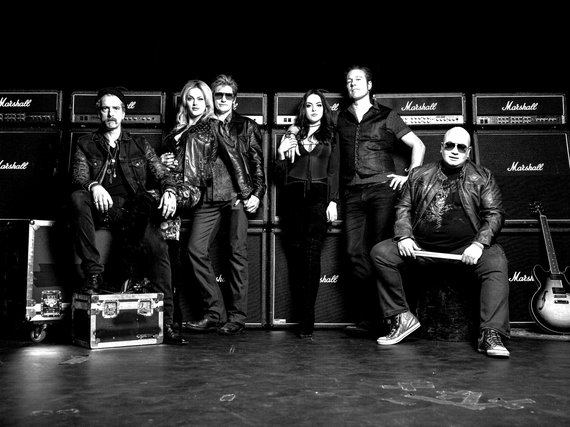 Just in general, he says, the cast of S&D&R&R is good people.

"If I were as good-looking as John Corbett," he says, "I'd be a complete dick. He's not. He's a great guy."

Even if Gillies and Hendrix still prefer the drummer.
— This feed and its contents are the property of The Huffington Post, and use is subject to our terms. It may be used for personal consumption, but may not be distributed on a website.