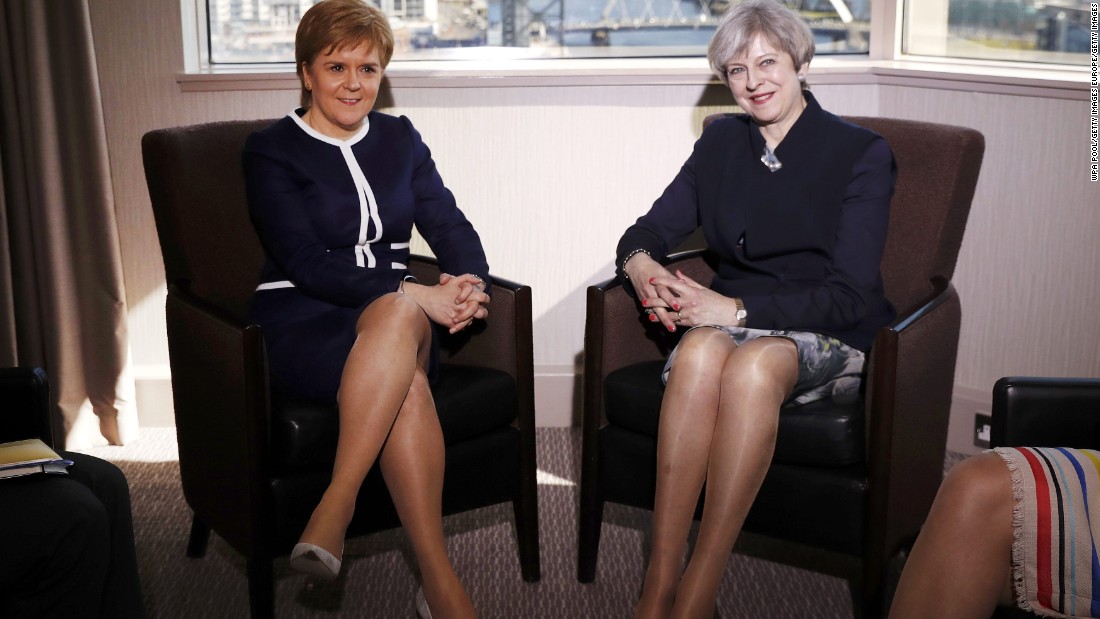 ( CNN) "It wasn't quite stilettos daybreak, " read the story's tease line.
But given that the story had nothing to do with shoes, online commentators exclaimed fouled that the UK's Daily Mail newspaper was — again — employing sexism to sell newspapers.
"Never mind Brexit, who won Legs-it! " shouted the headline on the British tabloid's print edition on Tuesday, alongside a photo of the female leaders of the UK and Scotland.