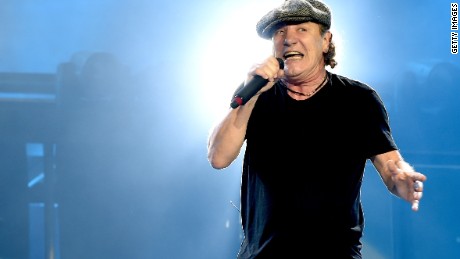 ( CNN) AC/ DC lead singer Brian Johnson is speaking out about his hearing loss.
Fans knew that Guns N' Roses front man Axl Rose would replace Johnson on AC/ DC's "Rock or Bust"
world
tour. But on Tuesday, Johnson, who has been with the band for 36 years, detailed what led to his decision and what he called the "darkest day" of his professional life.