Taylor Swift demonstrated her love for Ruby Rose Saturday night when she astounded her actress friend at the GLAAD Media Awards.
Swift was on-hand to present Rose with the Stephen F. Kolzak Award at the Beverly Hilton Hotel.
"Tonight I'm here to honor someone who, through her words and through her actions, demonstrates that she is a force-out of nature, " the singer said before calling the "Orange Is The New Black" star to the stage. "She tells the world that no one can judge us and no one can stop us."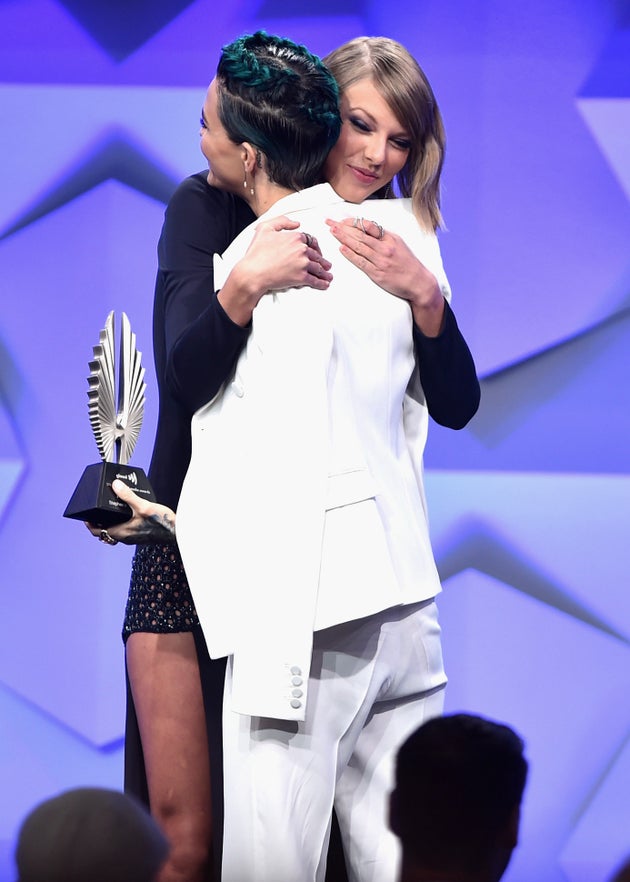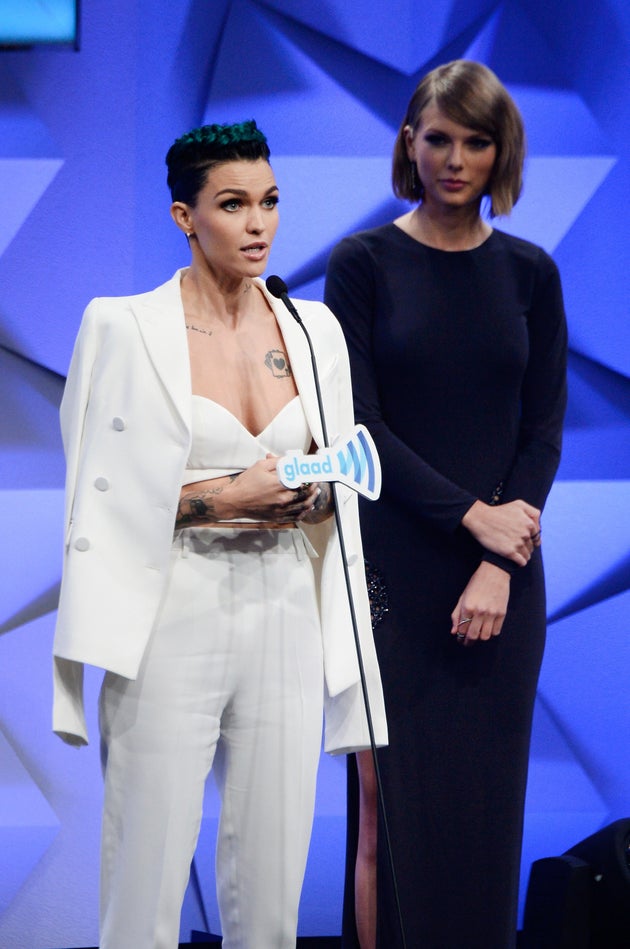 After receiving her awarding from Swift, Rose told the audience, "I'm just so blest to have experienced both sides of this journey. To have searched endlessly for…someone I can relate to on Tv- and then arriving full circle and being in a show that I know has done the same thing for so many people." She added, "I truly understand how important it is that we are not invisible. That young people everywhere can turn to the media and be included. Not treated like they do not or should not exist."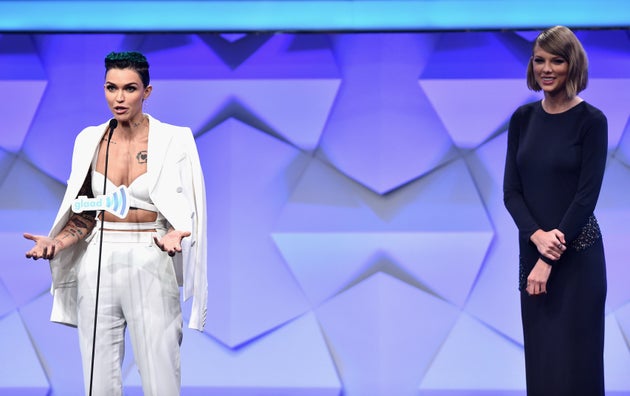 Rose celebrated the sweet moment with Instagram posts later that night.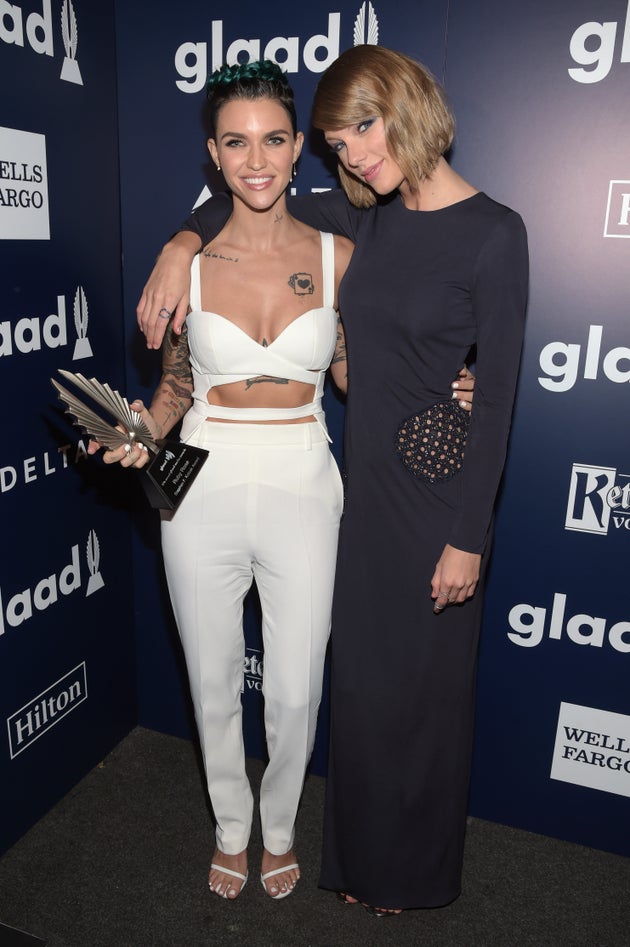 Read more: www.huffingtonpost.com